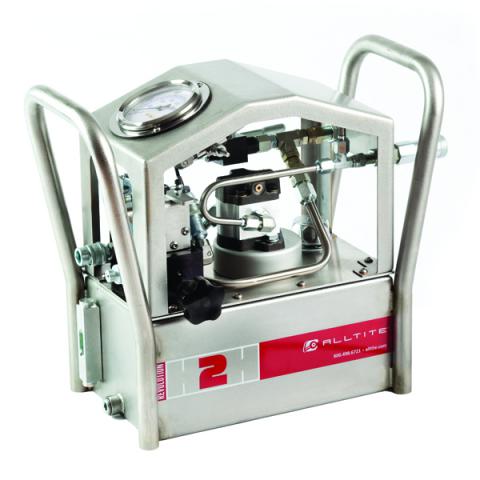 Or Call Us At 1-800-498-6721
Revolution H2H Hydraulic Torque Wrench Pump
The Patent Pending H2H pump is the world's first hydraulic powered hydraulic torque wrench pump. Because it is hydraulic powered and mechanically operated, there are no electrical components that cause sparks or other ignition sources. The H2H pump eliminates generators, extension cords, circuit boards, plugs, fuses or electrical remote switches. Because it will not create ignition sources, the H2H pump can be located right next to the work area which drastically increases hydraulic wrench speed by allowing for the use of short high pressure twinline hoses.
For More Information Download our One Sheet
SAFE
Eliminates need for electrical generators There is no electrical system and no way to cause sparks Pump is made entirely from non-sparking stainless steel Has a unique non-sparking control cable Comes with stainless steel tank.
Lightweight
Quiet
Only 82 dB - less decibels than pumps with universal motor
Faster and quieter than electric pumps
Rugged
Corrosion resistant stainless steel roll cage
Universal
Requires a minimum of 2000 psi and 4 gpm