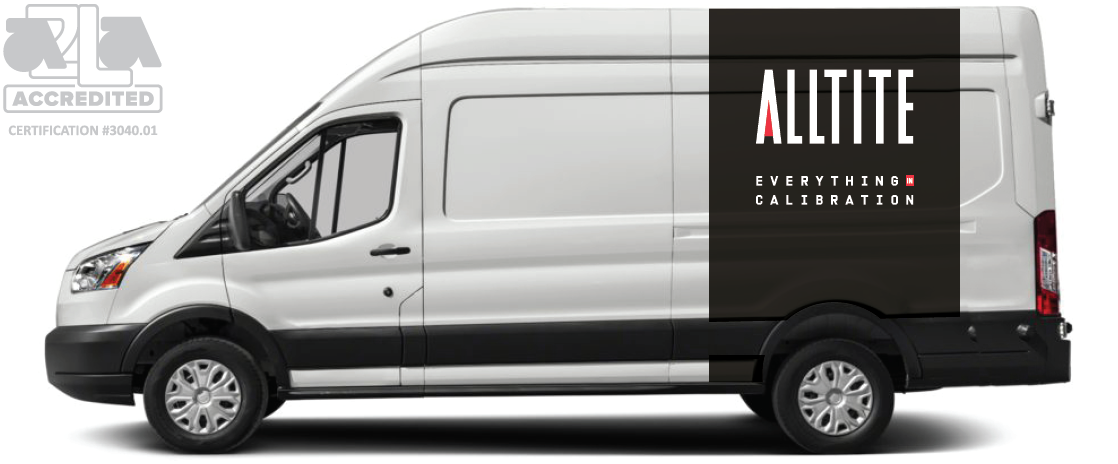 On-site Mobile Calibration Services
What to Expect
1

INITIAL INFO

Provide instructions to your Alltite scheduler with a specific point of entry as well as the appropriate onsite contact and phone number.
2

PARKING SPACE

Be prepared to have a designated parking space for the mobile calibration laboratory so it will not interfere with business.
3

POWER SUPPLY

Our mobile calibration laboratories need a 120v power outlet as well as access to air if pneumatic tools are to be calibrated or repaired.
4

PREP AND STAGE TOOLS

Move all tooling to one location. Remove instruments needing calibration from operational systems, remove lead wires, disconnect hoses from hydraulic wrenches and set all manual wrenches to the lowest setting.
WHILE WE ARE WORKING
Prepare for immediate feedback on units in need of repair. If you have any questions or need anything, do not hesitate to come ask us. If an Equipment Inspection is being performed, expect a report and be prepared to make decisions based on recommendations.
UPON COMPLETION
Once we are done calibrating your tools, we will give you a signed Service Ticket along with an Equipment Inspection Report with recommendations on your equipment. Calibration certificates will become available within 24 hours of completion via TorqueWare™. If not already registered, go to alltite.com/torqueware and register today.