DOVER PRECISION COMPONENTS
Using COVID -19 as an opportunity to become ISO compliant.
Dover Precision Components partners with its vendor during the crisis to utilize COVID 19 downtime to be ISO compliant.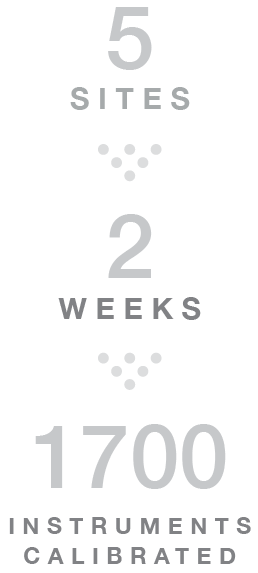 PROBLEM
Dover Precision Components wanted to standardize their Quality Management Systems (QMS) among multiple sites using different QMS, with several different calibration vendors per site. ALLTITE was about to implement the calibration program when the COVID crisis of 2020 struck.
SOLUTION
As an essential business, Dover Precision Components was operating with minimal onsite staff, which meant fewer onsite hand tools and instruments were being used. ALLTITE utilized this low-demand period to plan safe, onsite service to be completed in less than a month.
RESULTS
ALLTITE dedicated eight technicians and two different types of specialty vans equipped with appropriate PPE to five nationwide sites. In one month, all five sites streamlined their QMS to ISO-compliant standards during the COVID shutdown.
ONGOING
When Dover Precision Components returns to business as usual, calibrations will be one less thing to worry about until May of 2021. Dover Precision Components, operating within Dover Corporation's Pumps & Process Solutions, is an integrated provider of performance-critical solutions for rotating and reciprocating machinery. As a company, they focus on continuous improvement and manufacturing excellence.

In October 2019, Martin Hutchinson, the Senior Quality Manager at Dover Precision Components came to ALLTITE with the idea of a company-wide calibration program. He had worked with ALLTITE for an ISO-compliant calibration solution at their Odessa location for several years and was interested in the idea of standardizing their calibration process into a fully ISO-Compliant program across their sites. Their wide scope of tooling included torque, pressure, electronic, physical dimensional, and mass calibrations. At the time, no one saw the health crisis coming. The standardization concept was interesting as part of an elevated Quality Management System.
Hutchinson said, "While it is not necessary that we do the majority of our calibrations with a single vendor, standardizing the program within a specific time period seemed like a logical next step."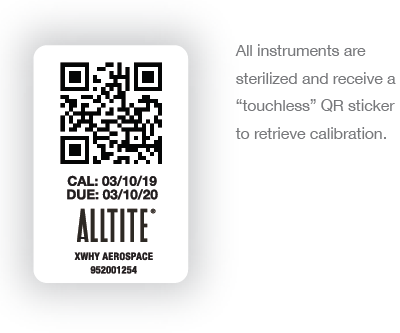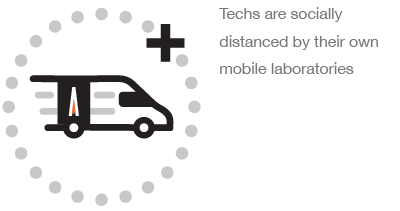 The second quarter was targeted, falling outside the traditionally busy first and fourth quarters. However, just as the second quarter of 2020 started the question arose whether it was safe, appropriate, essential, and necessary enough to continue. Dover Precision Components had most employees working from home, while essential staff were still onsite.
Concerns that several sites had instruments that were coming out of calibration during the crisis and could be considered unsafe added to the argument for proceeding. Hutchinson wondered how precautions could be taken over multiple sites to keep employees safe and operate within the different state mandates and different limitations. Dover and ALLTITE concluded that if the operation could be absolutely safe during these onsite visits, it would benefit the business to do calibrations during this slower, low-demand timeframe.
Also considered an essential business, ALLTITE already had a robust plan for onsite arrival of field service employees throughout its national service area. Along with the required Personal Protection Equipment (PPE-masks, gloves and disinfectant) ALLTITE instituted the following on-site service reequipments during the COVID-19 pandemic:

ON-SITE SERVICE REQUIREMENTS
Arrive on-site
Check-in with site manager via phone / text / email
Follow all check-in and/or orientation requirements as defined by the customer
Determine tool collection point with site manager,
examples:

1) Cart staged outside the ALLTITE service van – no personal contact between parties

2) Designated location within the customer's facility with easy access – no personal contact between parties

3) Mutually agreed upon location by site manager and ALLTITE technician – no personal contact between parties

All customer tooling is to be sanitized (wiped clean) prior to calibration or repair service
Upon completion of service work return all tooling to the designated location
Service ticket signature by site manager by email rather than onsite
All communication with customer must be done via phone or email
Six-foot separation, unless physically impossible due to the scope of work, must always be observed
In order to create a strategy where ALLTITE could implement all onsite ISO-17025 compliant calibrations during the crisis, the operations team logistically mapped the event by location, number of tools and time trials for each tool to within a month timeframe.
The thought was, multiple techs to a single site, socially distanced by their own mobile laboratories." Said Greg Dunsmoor, Quality Assurance Manager at ALLTITE.
The result was the implementation of a calibration program within the month of May where between one and two calibration technicians drove to their five different locations, calibrating upwards of 1700 instruments including OD micrometers, pressure gauges, micrometer length standards, calipers, height gages, pin gages, manual wrenches, dial indicators, ID micrometers. All sites were calibrated to ISO-17025 standards, with the ALLTITE software, TorqueWare®, providing a single-source, online repository for data from each location.
"There was only one site that did not make sense to finish during this timeframe, which will be calibrated in September. There is a lot of bad that has come out of this crisis, but it is helpful that when we get back to business-as-normal, calibration is not something we will worry about." Hutchinson said.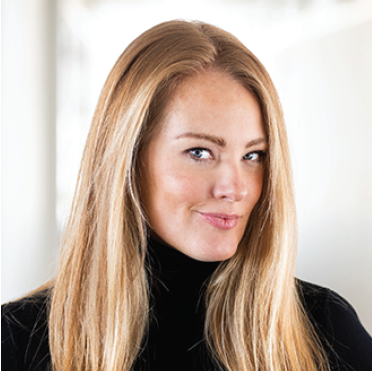 Anne Smith
VP of Opportunity
1600 E Murdock
Wichita, KS 67214
316.686.3010
alltite.com