X Driver Hydraulic Torque Wrench Powerhead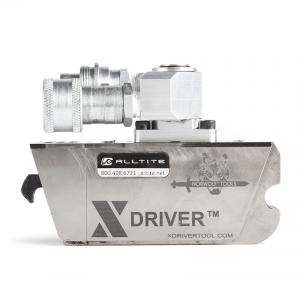 The X Driver is the powerhead that locks into all the drives without a pin or screw. The single piece piston and one high pressure O-ring drastically reduce its chance of failure. Larger diameter oil portals ad to the speed advantage and reduces heat generation.
The powerhead has a 360 degree hose swivel, but connect the optional hose adapter and you have a 360 by 360 rotation making the hose more easy to manage.
For more information, visit xdrivertool.com.