Pneumatic Torque Wrenches
Alltite carries pneumatic torque wrenches from AcraDyne and TorcUp for torque controlled bolting up to 6,000 Ft-Lbs. The advantage of air powered tools is speed and continuous rotation for large industrial bolted applications. Alltite's line of tools give controlled torque accuracy in comparison to impact wrenches which have no torque control. Contact us today for a free demonstration.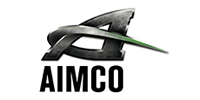 Alltite is proud to be a AIMCO Global Distributor, click here to view the AIMCO product catalog.