Revolution A2H Hydraulic Torque Wrench Pump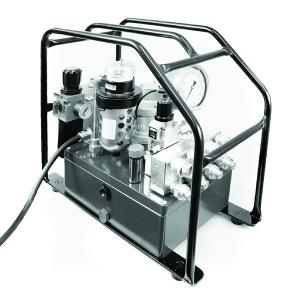 The entire revolution series packs the most power
to weight ratio on the market today. This line is for
use where air is the preferred source of power.
It is modular in regards to repair parts with only
valves, blocks, boxes and sub-assemblies which
means lower spare parts inventory. The reservoirs
are also designed to be leak-free.
For More Information Download our One Sheet
Versatile
Can be used for single or double-acting tools
Four-tool manifold allows for use of up to four tools simultaneously
External adjustable pressure regulator
Rugged
Powerful
3 HP motor starts under load
Lightweight
Quiet